Blog Archive

Tuesday, January 5, 2010
FIST Inc. is a NY based company that features custom leather products, law enforcement training supplies, and self defense materials. There are probably best known in the handgun industry for their in-depth line of gun holsters. As a custom leather shop, FIST holsters has the ability to produce some of the finest quality leather holsters on the market.
FIST is one of the few custom holster makers that will give the customer the opportunity to select a base holster model and then customize it with a number of unique options like:
Tension screw
Bodyshield
Thumb break
Handboned leather
Closed bottom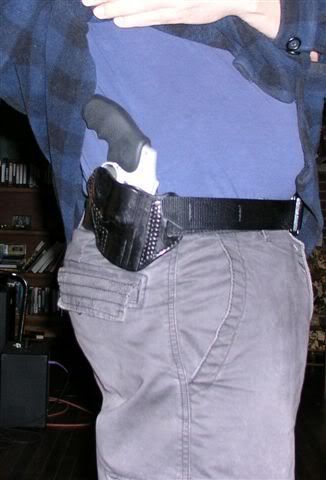 FIST utilizes a heavy grade of 8-9 ounce leather for most all their leather holsters. The leather from FIST is available in 8 different colors ranging from black all the way to a light tan. All holsters, mag carriers, etc. are dyed together to ensure a uniform color. If you prefer kydex, FIST offers kydex holsters available in two different widths: thin and ultra thin. Both are very thin kydex with the ultra thin being about the width of heavy duty construction paper. For IWB applications, the ultra thin is a good choice, while the thin is better choice for OWB holsters.
About Me
Concealed Carry Holsters
View my complete profile