Blog Archive

Monday, September 8, 2014
Don Hume has announced that they will be offering some of their more popular holster models for the new Glock 42. Hume will be producing the following holster models for the G-42 now: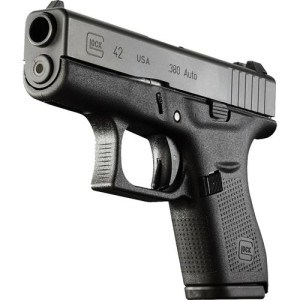 H715M WCS Clip-on With Bodyshield
The JIT slide and H715M W/C have been the most requested models for the new 42. Currently Hume has very few of these new Glock 42 holster models ready to ship so the average turnaround time will be 30 to 90 days.
Glock 42 Holsters From Don Hume
About Me
Concealed Carry Holsters
View my complete profile