Blog Archive

Thursday, December 24, 2009
Unless you are completely new to the holster game or you've been living under a rock for the last 20 years, most shooters have heard of Milt Sparks Gun Leather. Sparks is considered a premier custom holster maker that specializes in concealment holsters. They make a number of very nice models, but today I'd like to focus on the Sparks 55BN holster.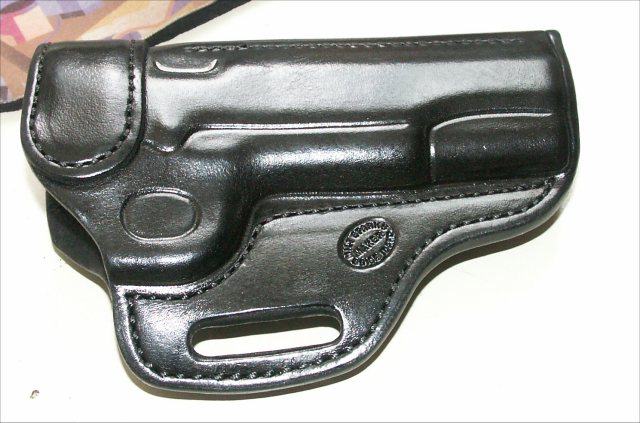 The 55BN is really designed as a strongside belt holster that can be used for range work, general carry, or CCW. It can be ordered in a number of configurations including a:
Straight up cant
Forward cant
Crossdraw cant
In addition to the cant, the belt widths are customizable as well coming in a 1.25", 1.5", or 1.75" set-up; depending on your gun belt.
Two of the things that I really like about the 55BN include the built-in metal strip that keeps the mouth open all the time and the handboning for a perfect fit. I've had a number of Sparks holsters and it amazes me that they seem to ready to go upon arrival with little to no break-in.
Like most every holster that Sparks produces, my biggest complaint with the 55BN is the wait time. I understand that quality takes time, but I'm pretty impatient and have trouble waiting 12 to 16 months for a holster. Sometimes, it takes so long, that I forget about the order until it arrives.
Labels:
Milt Sparks
,
Milt Sparks holsters
,
sparks 55BN
,
Sparks VM2
About Me
Concealed Carry Holsters
View my complete profile